"Emu Spirit" Moisturising Day Cream is formulated to visibly reduce the appearance of fine lines, wrinkles. This non-greasy hydrating cream will add fullness and glow to all skin types. It contains Vitamin E, Aloe Vera and Squalene to enhance the unique penetrating, moisturising and nourishing action of Oil of Emu.
This product is scientifically formulated to impart a light but invisible moisture barrier, which actively promotes natural moisture retention. This barrier also helps to reduce exposure to environmental dangers.
A major concern of premature deterioration of the skin is UV radiation. "Emu Spirit" Moisturising Day Cream contains an UV absorber to help reduce radiation effects.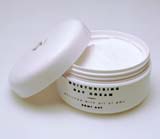 This cream is Petro Chemical Free, uses only natural ingredients and is safe for all skin types.

Apply daily to face prior to make-up or when no make up is required.

Code: DC50
Size: 50ml
Price:

50ml Moisturising Day Cream DKK 119.00
to order click here